The 10th China-Italy Innovation & Cooperation Week kicked off at the China National Convention Center (Beijing) on November 26, 2019. The event was jointly organized by the Ministry of Science and Technology of China (MOST) and the Italian Ministry for Education, Universities, and Research (MIUR). MOST Minister Wang Zhigang, Italian Education Minister Lorenzo Fioramonti, Città della Scienza ("city of science") President Riccardo Villari, Beijing Deputy Mayor Sui Zhenjiang, and Beijing Municipal Science and Technology Commission Director Xu Qiang addressed the opening ceremony respectively.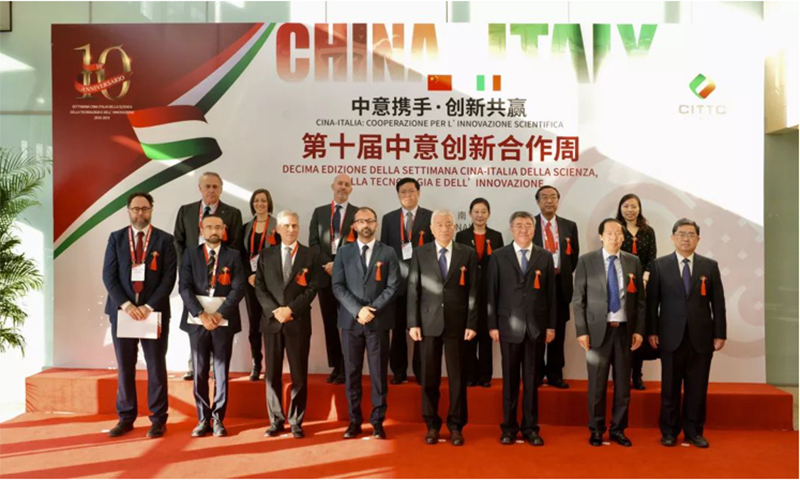 Officials attending the China-Italy Innovation Achievement Exhibition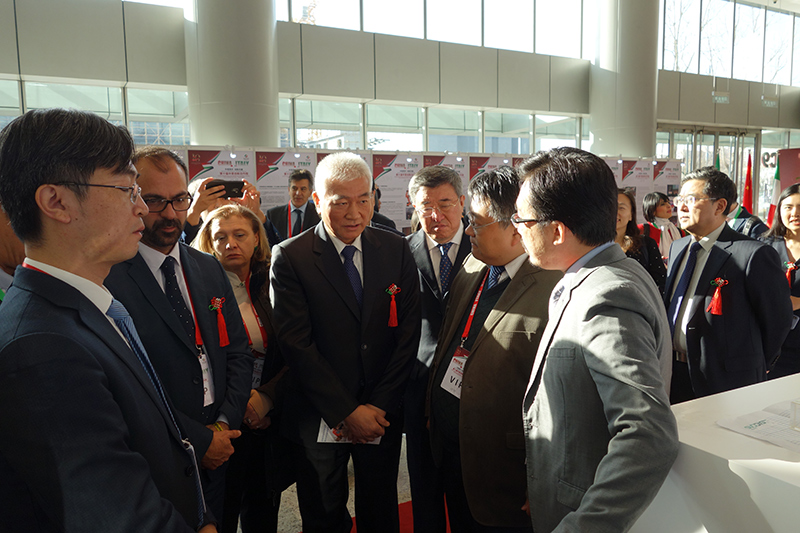 Chinese and Italian ministers inspect the collaborative BNCT project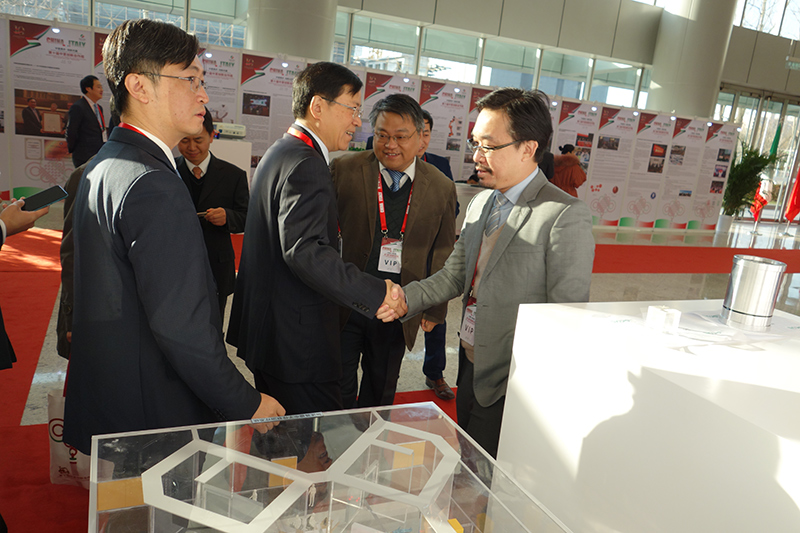 Officials are briefed about the BNCT achievements
Developed by Neuboron in collaboration with Nanjing University of Aeronautics and Astronautics (NUAA) and the Italian National Institute for Nuclear Physics (INFN), the boron neutron cancer treatment (BNCT) was selected as a key project of this exhibition subject to inspection and guidance from the two ministers. Prof. Tang Xiaobin from NUAA and Prof. Liu Yuanhao, chairman of Neuboron, briefed Minister Wang Zhigang and Minister Fioramonti about the cooperation foundation, long-term cooperation mechanism, and breakthroughs the two countries have made on BNCT. Through mutual efforts, China's first BNCT clinical center at Xiamen Humanity Hospital is expected to be completed in 2020. Italy is also planning a BNCT project at the Italian National Center for Oncological Hadron Therapy (CNAO), which will become the world's first integrated particle therapy center based on protons, heavy ions, and BNCT. The visitors spoke highly of this project. They called for continued innovation and resource sharing to promote mutual development and achieve a win-win outcome. They expected BNCT to be put into clinical practices as soon as possible.