I. Background
As an emerging targeted technique for cancer treatment, the boron neutron capture therapy (BNCT) technology has attracted much attention across the world. Combining drug therapy with mechanotherapy, it features high precision, low side effects, high biological effects, and a short treatment course. With the accelerator-based neutron source technology becoming mature and new boron-containing molecular targets keeping springing up in recent years, Japan, Finland, China, Italy, Russia, and the US have joined a race to build accelerator-based BNCT facilities. For example, Japan has completed the phase I/II clinical trials of accelerator-based BNCT for recurrent head and neck cancer and malignant brain cancer. BNCT has been in the spotlight as new targeted particle radiotherapy.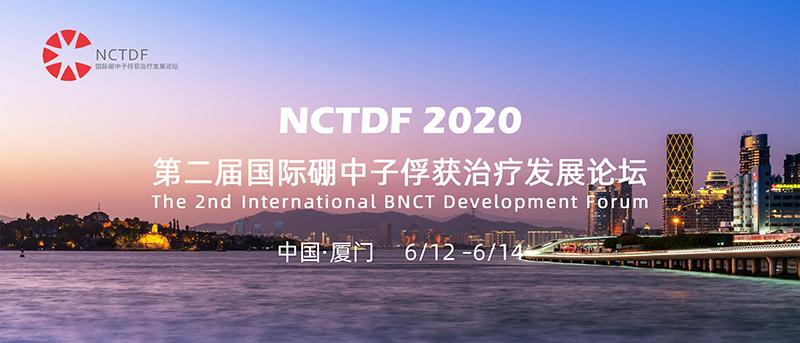 The 1st International BNCT Development Forum was held in Nanjing, capital of east China's Jiangsu province on June 18, 2018. The conference attracted more than 200 well-known experts and scholars at home and abroad and was covered by a number of authoritative media. The success of the conference heralded more international academic conferences on BNCT in the future. On May 18, 2019, China started the construction of its first BNCT clinical research center, an important Chinese milestone in BNCT research signaling and a sign of the country's efforts to translate accelerator-based BNCT technology into clinical practices.

The 2nd International BNCT Development Forum is set to open in Xiamen, a sub-provincial city in southeastern Fujian, on June 13, 2020. As an academic exchange platform, the forum focuses on the latest global trends of BNCT in a bid to promote the development of BNCT technology in and outside China and accelerate the BNCT application in China. Themed "2020 BNCT New Era New Milestone", the forum will invite relevant experts from the International Society for Neutron Capture Therapy (ISNCT) and research institutions in countries (including China, Japan, Italy, and Finland) that are developing BNCT to share their BNCT clinical experience and discuss cutting-edge research and engineering technology.

We are sincerely inviting experts and scholars at home and abroad to attend the forum.
II. Basic Information
Fields: Cutting-edge academic and application research in BNCT-related nuclear physics, boron chemistry, radiobiology, pharmacy, molecular imaging, and clinical medicine.
Date: June 12-14, 2020
Venue: Xiamen Humanity Hospital
Scale: no more than 300 participants for the sake of the conference effect
Organizer/Undertaker: Xiamen Humanity Hospital, Nanjing University of Aeronautics and Astronautics, and Neuboron (Xiamen) Therapy System Ltd.
III. Conference Registration and Solicitation
Please stay tuned for further notice.
IV. Organization
Contacts:
Xia Wei (email: xiawei@neuboron.com; mobile phone: 18626416205)
Geng Changran (email: gengchr@nuaa.edu.cn; mobile phone: 15380796769)